Wild Olympics Wilderness, Scenic Rivers Proposal Passes US House
A bill to designate nearly 200 square miles of national forest lands on the Olympic Peninsula as wilderness and portions of 19 rivers as wild and scenic passed the U.S. House today.
The Wild Olympics Wilderness and Wild and Scenic Rivers Act and eight other public lands packages will now go to the U.S. Senate following a 227-200 vote that saw Washington's representatives voting 7-3 in favor on party lines.
The act, proposed by Rep. Derek Kilmer (D), is supported by hunting and fishing organizations such as Northwest Guides & Anglers Association, Northwest Sportfishing Industry Association, Association of Northwest Steelheaders and the Washington Chapter of Backcountry Hunters & Anglers.
"The Wild Olympics proposal contains some of the most amazing and pristine fishing and backcountry experiences in North America and has the support of hunters and anglers throughout the Pacific Northwest," said state BHA conservation and policy leader Matt Little in a press release. "The Washington Chapter of Backcountry Hunters & Anglers fully supports this proposal that will protect at-risk fisheries and support outdoor businesses and the local economy, all while enhancing the public land opportunities for every American."
It's also backed by a number of peninsula salmon and steelhead guides, including January cover subject Mike Zavadlov, in addition to four tribal nations.

Ashley Nichole Lewis is both a guide – she operates Bad Ash Fishing – and a Quinault Indian Nation member, and she supports it as well.
"Conservation for me on the Olympic Peninsula means that the next generation and generations to come can come out here and experience the way that I experience it and the way my grandpa experienced it when he fished out here and that forever we always have this – what is wild and what is the Olympic Peninsula and our culture today," she said in a press release from Rep. Kilmer's office.
According to a fact sheet from the Congressman, "final revisions" to his proposal "ensure no impact to timber jobs"; it doesn't expand Olympic National Park; adds 7,400 acres of old- or second-growth forest to wilderness and removes 11,300 acres of second-growth from consideration; and won't close any forest roads.
"As someone who grew up on the Olympic Peninsula, I learned first-hand that economic growth and environmental protection go hand-in-hand," said Rep. Kilmer. "I'm proud to see the House pass this practical, balanced strategy, that will protect the wildest and most pristine places on the Peninsula while ensuring we can keep and grow jobs in our natural resource industries and other sectors. I am grateful for the years-long collaboration to create a proposal that works for folks across the community – including Tribes, sportsmen, conservation groups, timber communities, business leaders, shellfish growers, and everyone in-between."
The website for the group Sportsmen for Wild Olympics suggests that designating more wilderness – some 126,600 acres – will also increase the amount of land to hunt during September's long-standing and beloved High Buck season.
That early opportunity for rifle and muzzleloader hunters to harvest a buck in the backcountry is currently open inside the existing boundaries of the Olympic National Forest's Buckhorn, Colonel Bob, Mount Skokomish The Brothers and Wonder Mountain Wildernesses, on the east and north sides of the mountain range.
Per WDFW, if those wildernesses are expanded and new areas created by Congress, the state Fish and Wildlife Commission would still need to vote on folding that land into the season.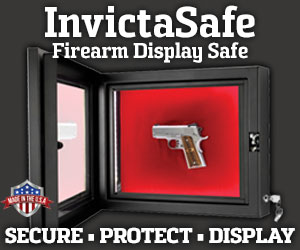 Most of the river miles that would be designated wild and scenic flow within already-protected Olympic National Park, but portions of the Sitkum, South Fork Sol Duc, Gray Wolf, Dungeness, Quilcene, Dosewallips, Duckabush, Hamma Hamma, South Fork Skokomish, Middle and West Forks of the Satsop, Wynoochee, West and East Forks of the Humptulips River and South Fork Hoh Rivers and Matheny Creek on Olympic National Forest and state Department of Natural Resources lands would be similarly classified.
The Wild Olympics bill is part of HR 803, the Protecting America's Wilderness and Public Lands Act, and per BHA, the overall package would create 1.5 million acres of wilderness, fold 1,000-plus river miles into the National Wild and Scenic Rivers System "and ensure that wildlife habitat across approximately 1.3 million acres of public land will remain permanently intact."
It includes the Southwestern Oregon Watershed and Salmon Protection Act, which "safeguards the southwestern Oregon communities that depend on outdoor opportunities, including hunting and fishing, and supports the growing river-based recreation economy," according to Danny Miller, southwest regional director for Oregon's BHA.
"Now, on to the Senate!" said Land Tawney, BHA president and CEO.