Spring Keeper Sturgeon Set On Columbia Estuary
THE FOLLOWING IS A PRESS RELEASE FROM THE WASHINGTON DEPARTMENT OF FISH AND WILDLIFE
Starting May 10, anglers will have an opportunity to catch and retain legal-size white sturgeon in the lower 40 miles of the Columbia River.
Fishery managers from Washington and Oregon agreed Thursday to open the sturgeon fishery on Mondays, Wednesdays, and Saturdays through June 5, 2021 from the Wauna powerlines, which cross Puget Island near Cathlamet, downriver to Buoy 10 at the mouth of the Columbia River. Adjacent Washington tributaries will also be open for sturgeon fishing those days.
All sturgeon fishing (including catch and release) closes at 2 p.m. each of those days.
Anglers may retain only white sturgeon measuring 44 to 50 inches from the tip of their nose to the fork in their tail ("fork length"). Catch limits during the season are one legal-size white sturgeon per day and two legal-size fish per year. Only one single-point, barbless hook is allowed when fishing for sturgeon. Anglers may not fish for or retain green sturgeon, which is a federally protected species.
Laura Heironimus, sturgeon lead with the Washington Department of Fish and Wildlife (WDFW), said anglers fishing in the estuary will be allowed to harvest up to 2,960 of the estimated 160,250 legal-size sturgeon below Bonneville Dam.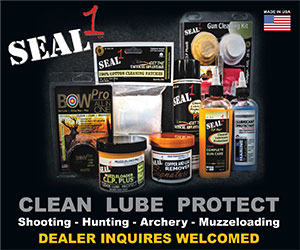 "In recent years we've noticed a decline in the juvenile portion of the population, which may impact future fishing potential," Heironimus said. "However, this year's opening is expected to keep us well within our conservation goals by limiting the catch to less than 4 percent of the legal-size population. This precautionary approach allows the mature spawning adult portion of the population – which has been steadily increasing over the past few years – to continue growing, and will support future recruitment goals to rebuild the population."
Managers also agreed Tuesday to open sturgeon retention this fall from the Wauna powerlines upstream to the Bonneville Dam on Saturday, Sept. 11 and Saturday, Sept. 18, 2021. Sturgeon retention will be allowed on the Cowlitz River on the same days for the fall fishery.
That fishery is expected to be announced via emergency rule later this summer. Keep an eye on https://fortress.wa.gov/dfw/erules/efishrules/ for all emergency rule changes.
Catch-and-release fishing for sturgeon is also open year-round on many stretches of the Columbia River, including the lower Columbia River on days closed to retention. Be sure to check permanent rules in the Sport Fishing Regulations pamphlet at https://wdfw.wa.gov/fishing/regulations.