Sportsmen's Show Opens Today In Central Oregon; First In-person Event In A Year
Another element of normalcy – maybe one of the final missing pieces? – returns to the Northwest fishing and hunting world in the time of Covid as the first in-person sportsmen's show in almost exactly a year opens today near Bend.
To be sure, the Central Oregon Sportsmen's Show "is going to look different," organizers note, including mandatory masks/facial coverings, social distancing, capacity management and online ticket sales only.
"Expect to see wider aisles, lots of hand-sanitizing stations and all seating areas will be appropriately distanced to keep people safe," a press release from O'Loughlin Trade Shows of Portland adds. "Again, these changes are in place to keep people safe at all times before, during and after the show. These measures are required so we can hold the show."
Sportsmen's shows are an annual tradition that goes back decades – one of the earliest was held near Pike Place Market in the early 1920s – bringing together anglers, hunters, guides, lodges, experts, merchants and many more for a long weekend of aisle-strolling and antler gazing, gabbing and gear buying, scone scarfing and seminar attending, a beloved social gathering at a slower time of year for our sports.

And one that was put on hold a year ago tomorrow when March 2020's Central Oregon shindig was suddenly cancelled just hours before the gates were set to open at the Deschutes County Fairgrounds in Redmond on the governor's statewide order to limit crowd sizes as the first wave of the illness hit the Northwest.
In a sense it was also the first domino to fall as that same day and in those immediately afterwards other upcoming shows and ODFW workshops (some announced just days before) were hastily scrubbed and WDFW went online with North of Falcon and other public meetings.
Then things got really rocky as first a planned Washington Coast razor clam dig was cancelled, then fishing and hunting were closed in the Evergreen State and spring Chinook season on the shared Columbia suspended, and nonresidents were barred from pursuing fish and game in the Beaver State.
Seasons eventually got back to normal, but in the space of this past year between the shows in Central Oregon, an estimated 2.62 million people around the world have now died from Covid, including nearly 530,000 in the United States, with 2,314 of those untimely passages in Oregon and 5,159 in Washington.
The numbers are sobering and we're different people now than we were in early March of last year, but as we've learned how to mitigate the risks of the virus and more and more vaccines come online, semblances of our past lives have returned.
And while other events earlier this winter in Washington had to be done digitally, or were postponed, ultimately had to be cancelled or rescheduled for 2022, it can now officially include sportsmen's shows.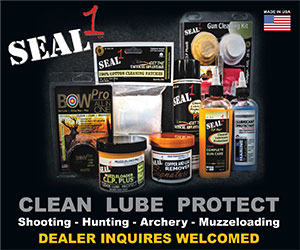 The Central Oregon one may also be the first major in-person-anything event in the Northwest in a year, and it will help inform the March 24-28 Pacific Northwest Sportsmen's and Portland Boat Shows at the Portland Expo Center.
"We recognize our responsibility to safety and delivering a fun, productive show," said Trey Carskadon, spokesman for O'Loughlin. "This is a really different show than the past 22 years. We'll learn a lot before Portland but for Central Oregon attendees, be prepared to see a lot of new faces and displays. The show looks great, all the space has been sold and we're looking forward to opening the gates at noon and inviting people into the show!"
Running from noon Thursday through 4 p.m. Sunday, the show "offers an unrivaled mix of how-to, where-to and purchasing opportunities for outdoor enthusiasts," organizers tout.
With "60 reasons to attend," highlights include appearances by public-lands hunter and advocate Randy Newberg, dozens of seminars on just about every aspect of fully enjoying the Northwest's outdoors, a first-ever-for-the-show Outdoor Cooking Championship, RVs and boats galore, the beloved Head and Horns Competition, archery shoot, and more.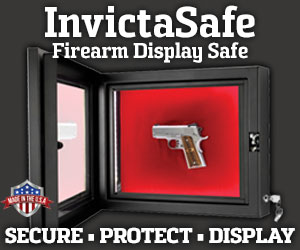 While there won't be a kids fishing pond this year, Saturday has been set aside as "Kid's Day" with a chance for youngsters to learn how to make "campfire chocolate bananas" in the cooking area and Ed Iman leading a "Calling all kids" seminar at 4:30 p.m.
Here's hoping everyone has a good, safe show.