Invasive Mussel Found Inside Product At 2 Northwest Pet Stores
THE FOLLOWING ARE PRESS RELEASES FROM THE OREGON AND WASHINGTON DEPARTMENTS OF FISH AND WILDLIFE
ODFW
Wildlife agencies are urging pet and aquarium stores to remove "Betta Buddy Marimo Ball," a moss plant for aquariums, after invasive zebra mussels were discovered inside the product.
ODFW was recently alerted about this situation after hearing about a Seattle PetCo employee finding the zebra mussels attached and inside "Betta Buddy Marimo Ball" moss plants. ODFW's Invasive Species Program supervisor also visited a store in the Salem area today and found viable zebra mussels in the product (see photos below). These stores have since removed the product from their shelves.
Consumers are also urged to stop buying this product and to safely dispose of it by either freezing or boiling the moss ball before disposing of it in the trash (do not flush down toilet or throw outside as mulch). For your aquarium, after removing the fish, apply household bleach (one cup of bleach per gallon of water) and let it set for 10 minutes before disposing of water down sink or toilet. Also disinfect filters, gravel and structures with a solution of bleach before disposing of the water down the toilet.

The concern is that live mussels released into a storm drain or flushed could be introduced into a waterway.
"We urge all pet stores to immediately remove this product from their shelves," said Rick Boatner, ODFW Invasive Species Program supervisor. "Our concern is that invasive mussels from this product could get into the wild, start a population and do serious damage.
Another concern is that we might pick up tissue from the invasive mussel in the water when we sample, which could give us a false positive eDNA (environmental DNA) test," he added.
Zebra and Quagga mussels can quickly take over once they get established in a waterbody. They will cause disruption of the food chain, change the chemistry of the water (which can cause more blue green algae outbreaks or offensive taste) and clog water intake and delivery systems for drinking water, irrigation and hydro power.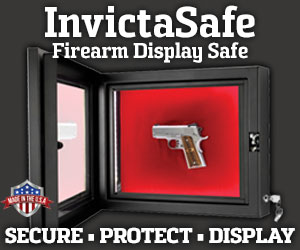 Currently, Oregon and the Pacific Northwest are free of zebra or Quagga mussels, thanks to a monitoring program that requires watercraft to be inspected when entering Oregon, https://myodfw.com/articles/waterway-access-and-aquatic-invasive-species-permits
ODFW and other state and federal fish and wildlife agencies are working together to address this development.
WDFW
OLYMPIA – The Washington Department of Fish and Wildlife (WDFW) is asking anyone who has purchased Marimo moss balls from any retailer for their aquarium to inspect the plants for invasive zebra mussels.
This week, the U.S. Geological Survey released a public report of potential invasive mussels detected in shipments of "Betta Buddy" brand Marimo moss balls at a Seattle Petco. WDFW enforcement officers investigated the report, removed 56 Marimo moss balls, and visually confirmed the presence of at least 12 zebra mussels.
Once alerted, several other states have reported the presence of both live and dead zebra mussels at other retailers. As additional zebra mussel reports were coming in, authorities learned that PetSmart has also sold moss balls and the Marimo brand nationwide.
WDFW notified both Petco and PetSmart of the inadvertent distribution of this invasive species, and the retailers quickly acted to pull the product from shelves nationwide and placed them in quarantine. The retailers are partnering with WDFW and other agencies to address the threat.
"At Petco, we're committed to supporting the health and wellness of pets, people, and our planet," said Dr. Whitney Miller, head of Veterinary Medicine at Petco. "We immediately paused the sale of all Marimo aquarium moss balls at Petco locations and on petco.com and placed them in quarantine. We're working closely with regulatory authorities, our vendor partners, and our own veterinary staff on appropriate next steps, including proper handling and disposal of any affected products and proactively contacting our customers to provide information and resources on how to responsibly collect and dispose of them at home if necessary."
"No one organization can solve the invasive species problem alone," said WDFW Police Captain Eric Anderson, "We are working in partnership with industry and every level of government to solve this as quickly as possible. This coordination is how we're successfully preventing these species from taking hold in Washington."
Lab testing confirmed the mussel as the zebra (Dreisena polymorpha) mussel, which is a prohibited aquatic invasive species in Washington State that, if established in local waters, would be capable of causing significant infrastructure and environmental damage.
Investigations into the product origin are currently underway. The wholesale distributors out of California and Florida have been notified, and shipments into the country will be ceased.
"Anything that moves can move invasive species," said Justin Bush, executive coordinator of the Washington Invasive Species Council (WISC). "Invasive plants can hitchhike on your boots, aquatic animals can attach to your boat or equipment, and problem species can also move by hitchhiking through commerce; as we see in this case. We all have a role to play to prevent and stop invasive species, and the most basic action is reporting anything that could be a problem and looks out of place. If you see something, say something because you could find the first hitchhiker and prevent millions, if not billions of impacts to our economy and environment."
Quagga and zebra mussels can clog pipes and mechanical systems of industrial plants, utilities, locks, and dams. If invasive mussels take hold in Washington, officials estimate it would cost more than $100 million each year to keep Washington's power and water infrastructure running, in addition to causing catastrophic ecological damage.
Two methods for the aquarium owner to safely dispose of the moss ball(s):
Remove the moss ball(s) and place in a plastic bag. Put the bag in the freezer and leave for at least 24 hours. After that, the moss ball(s) can be disposed of in the trash.
Place moss ball(s) in boiling water for at least one full minute. After that, the moss ball(s) can be disposed of in the trash.
Aquarium species and accessories:
Collect the fish & plants and place them in another container. Dispose of the water in a sink or toilet. All municipal wastewater is treated to kill all pathogens, and septic tanks are fully self-contained underground.
Carefully use water that is 140 degrees to flush and coat all the tank and accessory surfaces. It is recommended that you do another water change within a week and continue to monitor the tank for any unusual aquatic growth.
If you do not have access to high temperature water, a 1/3 cup of unscented household bleach per gallon of water can be used as a disinfectant. Allow the aquarium, substrate, rocks, décor, and filter media to soak in the bleach water solution for 10-15 minutes. After adequate contact time, thoroughly rinse off all items prior to resetting up the aquarium. When resetting up the aquarium, dispose of the previously used filter media and replace with new media. Finish by using a dechlorinating product to neutralize any residual chlorine prior to reintroducing aquatic life.
For extremely large aquariums that you may not be able to completely dewater/decontaminate, dispose of the moss ball(s) as above. Officials recommend that the public conduct frequent water changes and continue to monitor the tank for any unusual aquatic growth.
WDFW and the Washington Invasive Species Council recommends that anyone who thinks their aquarium may be carrying invasive mussels to utilize the online reporting options to include the Washington Invasives app or online reporting form. It is as easy as taking a photo and submitting for an expert to review. https://invasivespecies.wa.gov/report-a-sighting/ .
WDFW is requesting $2.8 million in new state funding this legislative session to help address the threat of aquatic invasive species. For more information on aquatic invasive species in Washington, visit the WDFW website. For more information on the Washington Invasive Species Council, visit InvasiveSpecies.wa.gov.