Fishing Guides OKed To Run Trips In Washington Under Certain Conditions
Fishing guides have received clearance to again run trips on open Washington waters under guidance issued today by Governor Inslee.
"Guided fishing is an activity that is viable and relatively low risk, however there are additional precautions that need to be in place to ensure the safety of customers and staff," reads a memo from his office.
In counties under Phase 1 – most of the state – of the reopening from restrictions imposed to slow the spread of Covid-19 this spring, "only guided fishing trips with up to two clients at a time are allowed and all clients must be from the same household," the memo states.
In Phase 2 counties, "groups of mixed households allowed, with a maximum of two households and a maximum of 8 individuals in a group. Social distancing must be maintained."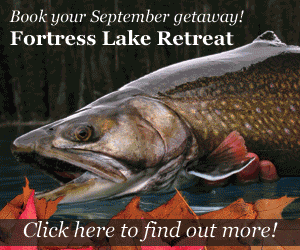 Phase 1 counties include all of those in Puget Sound, the Olympic Peninsula, the North, Central and most of the South Cascades, western and southern portions of the Columbia Basin, Spokane and the Palouse, and several others, while eight are in Phase 2 – Columbia, Garfield, Lincoln, Ferry, Pend Oreille, Skamania, Stevens and Wahkiakum.
Two counties now in Phase 1 – Grays Harbor, Jefferson – are eligible to move to Phase 2 but have not applied, according to the state.
After being closed for nearly six weeks, fishing was reopened May 5 across Washington except for the Pacific and for halibut, shrimp and shellfish everywhere.
Oregon guides working the shared Columbia for spring Chinook have been able to run trips while their Washington counterparts haven't.

But now they can, though according to the governor's memo, there are a number of other requirements to be aware of.
Clients and guide crew are required to wear masks or face coverings on board, while guides must log the names, phone numbers and home addresses of those they run trips with.
Other include:
• Users need to bring their own pens to sign waivers. Digital devices must be sanitized between each user to sign waivers.
• Consider the space provided for each customer when determining the maximum number of people allowed onboard. Ensure there is 6 feet of rail space between each person. Limit the number of passengers permitted in the cabin at any one time to provide adequate spacing unless there are safety issues such as weather or sea conditions.
• In Phase 2, overnight boats are allowed. Physically distancing is still required between participants of different households. The bunks pads and all bunk room surfaces and hand holds should be cleaned and disinfected between each trip.
• Create adequate space for physical distancing during tour check-ins, and when outfitting customers. Use visual markers for reference
• When outfitting participants with protective clothing and lifejackets, staff will maintain social distance. When social distance is not possible staff will wear appropriate PPE, including masks or facial coverings.
• Where necessary, stagger tour departures to minimize contact between staff and groups of participants.
• Develop cleaning protocols that allow for proper disinfection of fishing gear, protective clothing, and lifejackets after each use using CDC and EPA approved products. Regularly sanitize counter tops, hand rails, door knobs, and other common surfaces. Have hand sanitizer available for staff and clients.
• In Phase 1 shuttle transportation only allowed for groups where all members are in the same household. In Phase 2 mixed household groups are allowed only if social distancing while transporting is maintained.
• Require customers to cancel if they have a fever, cough, shortness of breath, fatigue, muscle aches, or new loss of taste or smell and ensure that they can reschedule with no penalty when they are feeling better.
• Keep up to date on all changes issued by the Office of the Governor, the Department of Labor & Industries, and the Department of Health