Anglers Advised To Cast Close To Home When Wash. Fishing Reopens May 5
When the Great Glacier oozed its way through Puget Sound country during the last Ice Age, it had no idea it would leave behind the perfect fixin's for stay-close-to-home fishing during a virus pandemic approximately 20,020 years later.
Indeed, if your home county touches the shores of the inland sea, there is likely to be from a handful to dozens of lakes within a short drive to cast a line when most Evergreen State waters reopen May 5.
Kettles, drift-plain lakes, subglacial runoff channels, ponds, bogs — you name it, if there isn't a dam on it, beavers haven't been busy and you're not in the river bottoms with their old oxbows, you can thank all that Canadian ice for creating a veritable Minnesota-verse of angling options right here in the heart of Western Washington.
No need to drive all the way over to the Sun Lakes, the Lime Belt Lakes, Channelled Scablands Lakes, Tucannon Valley Lakes, the Alpine Lakes (well, they're probably still mostly frozen) or elsewhere to get your trout, bass, kokanee, panfish and perch fix — if you live in the densely populated I-5 corridor anywhere between Lynden and Littlerock, Quilcene and Sultan, there are options galore.
And even as many of us have been stuck at home, WDFW hatchery crews have been busy feeding fresh fins to many fisheries.
I've got my eyes on a lake that is all of 3.4 miles from my house as next Tuesday's destination for me and my youngest. It's tucked between barely perceptible north-south drumlins, or fluted ridges, that indicate which way the glacier traveled as it graded Seattle's future suburbs.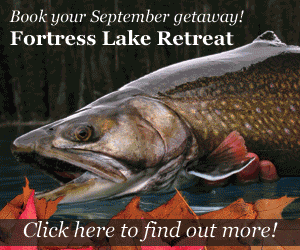 Granted, there's not a whole lot in the way of parking at said lake, but with how close to home it is, if the lot is full, Kiran and I can always come back later.
Or a third time if need be.
Heck, the lake's not going anywhere and plenty of 1/2-pounders are now swimming in its tight confines.
Even as I am among the fortunate to still be working, I will be taking a couple hours off to celebrate the restart of fishing in the Evergreen State.
This one Just Means More, especially given the cancellation of the traditional opener on April's fourth Saturday.
It was scrubbed during the unprecedented 41-day fishing closure due to Governor Inslee's Stay Home, Stay Healthy order meant to stop the spread of Covid-19.
Yes, the angling and hunting aspects of that rankle me too, and I look to how Oregon and Idaho handled it and believe that was the right way to go. But I also understand Washington's course and appreciate the concerns of local health officials worried about a flood of us germ-ridden Pugetropolites descending on their counties.
Many of us still will be tempted to fish out of area. I will readily admit that Blue Creek was among the destinations that first sprang to my mind with Monday's word angling would be a go next week. Untouched late hatchery winters overlapping with fin-clipped summers.
But the terminal zone of the Cowlitz is well down the road from my house — and most all of ours in fact. Leave it to the locals.
Even as WDFW is spreading the word about "the day many of us have been waiting for," it's also encouraging sportsmen to participate carefully (see below checklist) and has issued the equivalent of a road sign that cautions ice may be ahead.
"It is possible that some state lands could close again if there are issues with crowding," the agency stated in a blog out this week. "As we begin to reopen lands, we ask that you continue to practice physical distancing. If we notice large groups congregating or lack of adherence to physical distancing protocols, we will evaluate location-based closures at that time."
"If other COVID-19 related public safety concerns develop, WDFW, DNR, and State Parks may close areas with limited notice to further protect public health and safety," the blog continues. "You can report crowding, trash, or other concerns relating to WDFW sites at https://wdfw.wa.gov/about/wdfw-lands/report-conditions."
Stay cool by staying close to home. That continental ice sheet set us up pretty sweetly.
Just as a reminder, some waters and species still remain closed — the Pacific's Marine Areas 1-4, plus shrimp, shellfish and halibut everywhere. Help encourage Gov. Inslee to work with local communities to reopen those through this petition.
And as another reminder — and one I didn't recall myself either until yesterday! — you'll need a 2020-2021 fishing license if you're 15 or older.
Meanwhile, here is WDFW's checklist:
Before you go
· Check what's open. While many state-managed land destinations are open for day-use, other local, tribal, and federal land may still be closed.
· Opt for day trips close to home. Overnight stays are not permitted.
· Stay with immediate household members only. Recreation with those outside of your household creates new avenues for virus transmission.
· Come prepared. Visitors may find reduced or limited restroom services as staff begin the process to reopen facilities at wildlife areas and water access sites. You are advised to bring your own soap, water, hand sanitizer, and toilet paper, as well as a mask or bandana to cover your nose and mouth.
· Enjoy the outdoors when healthy. If you have symptoms of fever, coughing, or shortness of breath, save your outdoor adventure for another day.
When you get there
· Avoid crowds. Be prepared to go somewhere else or come back another time if your destination looks crowded.
· Practice physical distancing. Keep six feet between you and those outside your immediate household. Launch one boat at a time to give others enough space to launch safely. Leave at least one parking space between your vehicle and the vehicle next to you. Trailer your boat in the same way.
· Wash your hands often. Keep up on personal hygiene and bring your own water, soap, and hand sanitizer with you.
· Pack out what you pack in. Take any garbage with you, including disposable gloves and masks.