Yuasa: April Update On North Of Falcon, Washington Fishing, Derby Series
Editor's note: The following is Mark Yuasa's monthly fishing newsletter, Get Hooked on Reel Times With Mark, and is run with permission.
By Mark Yuasa, Director of Grow Boating Programs, Northwest Marine Trade Association
No doubt COVID-19 and the "Stay Home, Stay Healthy" order has drastically altered our daily lives but it's also created difficulties in the ongoing topsy-turvy salmon fishing season setting process.
While we should know the fate on what's open or closed in 2020-2021 by April 9 or 10, each user group has been weighing options while focusing on conserving wild salmon stocks of concern – a number of which are protected under the federal Endangered Species Act.
Other issues are declining southern resident killer whales, expanding marked selective fishing, boosting hatchery production and habitat restoration.
At the latest North of Falcon teleconference and webinar public meeting on Tuesday (March 31) some proposed marine and freshwater fishing seasons were crafted by the Washington Department of Fish and Wildlife's (WDFW) salmon management team.
Cuts by all parties involved will likely occur in the coming days to the preliminary proposed seasons as state and tribal co-managers try to find ways to meet thresholds for predicted low mid-Hood Canal and Stillaguamish chinook runs and a few other local stocks.
On the summer marine fishing scene, a proposed start date of July 16 was back on the table for the popular northern and central Puget Sound hatchery king season. It would also come with a fairly good bump in the catch quota of 5,067 to 7,067 (3,491 in 2019 and 5,400 in 2018) in Area 9. If you recall last year's season in both areas didn't begin until July 25. The coho only fishery in central Puget Sound is also projected to begin on June 1.
The San Juan Islands could see gains and losses depending on what time of the season you like to pursue chinook.
Now with that said there is a chance additional cuts in the proposed seasons would be necessary since the highest percentage of impacts on Stillaguamish chinook occurs in the islands. Stay tuned…
In south-central Puget Sound around the Tacoma area it appears the initial proposed season would begin on July 1 with a bump in the summer hatchery chinook quota. It would also reinstate a coho fishery during October.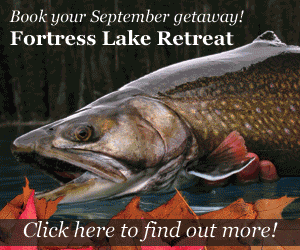 In order to stay under the take of certain critically low stocks, WDFW also looked at creative ways to meet those criteria like going from a daily fishery to open three days per week in certain marine areas during summer and winter; increasing the minimum size limit on chinook to 26 inches; cuts in area catch quotas; and shortening the amount of time on the water in some areas.
On the freshwater end, a low sockeye forecast of 13,000 back to the Baker River system could mean no summer season for the popular Skagit River and Baker Lake fisheries.
Hatchery chinook fisheries are proposed to open June 1 on the Cascade, May 23 on the Skykomish and Aug. 15 on the Puyallup.
Click (here) for a list of freshwater – rivers and lakes – salmon fishing proposals.
Three ocean options were also announced at the Pacific Fishery Management Council (PFMC) meetings on March 5-9.
The most liberal ocean option is a quota of 60,000 chinook and 35,000 hatchery coho (32,000 and 172,200 in 2019) with a sport quota of 30,000 and 29,400. Ports open June 14-28 for a chinook only fishery, then open daily or five days a week from June 29-Sept. 30 for chinook and hatchery coho.
The middle option quota is 45,000 chinook and 25,000 hatchery coho (27,500 and 159,600 in 2019) with a sport quota of 22,125 and 22,500. Neah Bay/La Push is open June 27-Sept. 13 and Westport/Ilwaco on June 28-Sept. 13. Ports are open either daily or five days a week.
The most draconian third option is an entire coastal closure.
All options have a Buoy 10 fishery starting Aug. 1 and hatchery coho quotas range from 13,000 to 17,000 during August and September.
There have been poorer coho returns in past decade where fishery managers still created limited summer seasons. This seasons' forecast is somewhat similar to 2010, 2011, 2012 and 2018. The situation improved in 2013 and was much better by 2014.
The Columbia River coho forecast is 268,700, compared to 1,009,600 and an actual return of 408,100 in 2019 (349,000 and 230,700 in 2018). The Washington coastal river forecast is 276,989 (401,655 in 2019 and 270,756 in 2018). The Columbia River fall chinook run of 430,000 (340,400 and 375,700 in 2019).
The Willapa Bay chinook forecast is 31,185 (28,100 in 2019). This is a popular inner-bay fishery from August through Labor Day weekend.
Fishery managers indicate the 2020 adult coho returnees ventured into the ocean as juveniles and suffered a die-off (most likely related to the "Blob").
The overall Puget Sound summer/fall chinook forecast is 256,821 (38,516 are wild) in 2020, and slightly up from 246,837 (29,796) and 255,219 (27,404) in 2018.
The Puget Sound coho return is also expected to see a dip in 2020 with a forecast of 523,498 compared to 708,521 in 2019.
Final seasons will be adopted at PFMC meetings on April 3-10. Click (here) for details on upcoming PFMC meeting.
Unprecedented state fishing ban due to COVID-19
Wetting a line right now is temporarily banned through 5 p.m. on April 8 in all statewide waters, and in the annals of Washington sport fishing history nothing to this extent has ever been witnessed.
WDFW will reconvene on April 6 to see if an extension is necessary or if there are options instead of a complete ban.
The department is already feeling the heat and outrage from anglers but the harsh reality is we live in a critical time of "social distancing" that just might save ourselves but maybe a fishing buddy or loved one, the gas station or grocery store attendant or the elderly.
It's a tough choice that's up for debate although for the moment it's a very smart choice to stay home and tie leaders, look at old fishing pictures, add fresh fishing line to the reel, watch a You Tube fishing video or prep the boat and motor. Spring cleaning, yard work or repairs around the house could also score you brownie points with your significant other later in the fishing season!
For now all we can say is that hope is eternal and as soon as we gain control of this world-wide pandemic situation the faster we'll all be reeling in more time on the water.
Planned spring fishing options
(As indicated all fisheries below are currently CLOSED until further notice but this can be used as a reference once the statewide fishing ban is lifted.)
• Tentative dates have been set for the Puget Sound spot shrimp opener but WDFW is waiting to release them until the fishing season resumes. What we do know is that it will occur in early May.
• For hatchery chinook fishing head to the western Strait (Area 5) which is open through April 30. The eastern Strait (6), San Juan Islands (7) and northern Puget Sound (9) is open through April 15; and south-central Puget Sound (Area 11), Hood Canal (12) and east side of Whidbey Island (8-1 and 8-2) are open through April 30. Southern Puget Sound (13) is open year-round. Central Puget Sound (10) is closed.
• The coastal lingcod fishery is open off Ilwaco, Westport, La Push and Neah Bay west of the Bonilla-Tatoosh boundary line. Areas east of Bonilla-Tatoosh opens April 16. Many inner-Puget Sound areas also open May 1. Anglers can also pursue healthy black rockfish populations off the entire coast. Sport anglers are now required to carry a bottomfish descending device onboard their boat in all marine areas, including the coast. Descending devices are used to release certain rockfish back to the depth and improve their survival when released. Click (here) for details on bottomfishing and rockfish rules.
• The halibut fishery opens in the eastern Strait of Juan de Fuca and most of Puget Sound on April 16. The western Strait, Ilwaco, La Push and Neah Bay opens April 30 for halibut. Click (here) for details on halibut fishing.
• The statewide lowland lakes trout opener on 546 waterways across Washington is April 25-26 and WDFW will be stocking or has stocked more than 16.5 million trout and kokanee. Click (here) for opening day details.
Word on NW Fishing Derby Series
The COVID-19 outbreak also has the series heading into uncharted waters.
The Something Catchy Kokanee Derby at Lake Chelan on April 18-19 and the Lake Stevens Kokanee on May 23 have been cancelled following the same course as the For the Love of Cod derbies in southern Oregon last month.
Lake Chelan derby coordinator Jason Williams had 250 participants pre-registered but felt it was the right move given the dire situation. Williams and Crissy Cooper who manages the southern Oregon derbies plan to possibly reschedule but need to see if it's feasible.
At this point the Father's Day Big Bass Classic at Tenmile Lake in southern Oregon on June 20-21 is still a go.
The Olympic Peninsula Salmon Derby was held on March 13-15, and 820 tickets were sold (762 in 2019) with anglers catching 144 hatchery chinook (237 in 2019) with an average weight of 8.23 pounds (7.95 in 2019). The winner of a $10,000 first-place check went to Brandon Leeper of Bellingham with a 15.70-pound fish.
That was followed by the Everett Blackmouth Derby on March 21-22, which had 474 tickets sold and 69 hatchery chinook weighed in averaging 7.22 pounds with a total weight of 497 pounds. A first-place check of $3,000 went to Mike Virdell of Marysville with a 16.69-pound fish.
The highlight of the "20 in 2020 Series" is a chance to win a $75,000 grand-prize all-white KingFisher 2025 Escape HT boat powered with Yamaha 200hp and 9.9hp trolling motors on an EZ Loader Trailer. It comes equipped with Shoxs Seats; WhoDat Tower; Raymarine Electronics; Burnewiin Accessories; Scotty Downriggers; and a Dual Electronics stereo. Anglers who enter don't need to catch a fish to win this fully loaded boat.
Other sponsors are The Reel News; NW Chevy Dealers and Burien Chevrolet; Silver Horde and Gold Star Lures; Tom-n-Jerry's Marine; Master Marine; NW Sportsman Magazine; Outdoor Emporium and Sportco; Harbor Marine; Prism Graphics; Lamiglas Rods; 710 ESPN The Outdoor Line; Salmon & Steelhead Journal; Bayside Marine; Seattle Boat Company; Ray's Bait Works; and Salmon Trout Steelheader Magazine. Click (here) for derby details.
I'll hope to see you on the water soon once we get past this crisis, and in the meantime stay healthy and wash your hands!