Tri-Cities Salmon Fishing Report (7-20-20)
THE FOLLOWING FISHING REPORT WAS FORWARDED BY PAUL HOFFARTH, WDFW
The summer salmon sport fishery in the Hanford Reach is quickly slowing down. The numbers of sockeye migrating into the Upper Columbia have dropped off; less than 2,000 through McNary on Sunday (7/19). Boats averaged less than a salmon harvested per boat, ~12 hours per fish.
Between July 13 and July 19, WDFW staff interviewed 280 anglers from 144 boats with 106 sockeye, 3 adult hatchery chinook, and 4 chinook jacks harvested. Based on the data collected there were 1,493 angler trips for salmon with 565 sockeye, 16 adult hatchery chinook, and 21 jacks harvested for the week. Angler effort dropped by 50% from the week prior and harvest declined by 70%.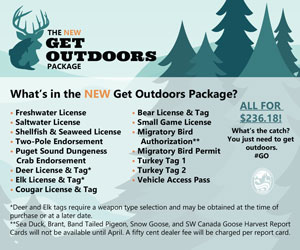 To date there have been 10,479 angler trips for salmon with 6,101 sockeye, 128 adult hatchery chinook, 37 hatchery jacks, and 4 wild jacks harvested. In addition, 185 wild adult summer chinook, 14 chinook jacks, 7 sockeye, 16 hatchery steelhead, and 9 wild steelhead have been caught and released. The summer fishery is schedule to remain open through July 31.