Several WDFW Provisos Vetoed As Inslee Slashes Supplemental Operating Budget
With Washington's finances taking a hit from the COVID-19 outbreak, Governor Jay Inslee slashed the recently passed supplemental operating budget by hundreds of millions of dollars, as well as vetoed several WDFW-related provisos.
One of those was an unfunded mandate from lawmakers for WDFW to convene an independent science review council that would have advised state and tribal salmon and steelhead managers on management decisions.
It was panned by some anglers because they saw it as an "additional layer of bureaucracy on top of the multitude of existing state, federal, and tribal scientific review processes," and WDFW requested it be chopped too.
The governor seemed to agree.
In his veto letter, he stated, "The state and tribal co-managers already utilize a robust scientific process to manage salmon. This proviso adds unnecessary review and administrative burden on the co-managers."
"That was monumental," said a happy Ron Garner, president of Puget Sound Anglers, this evening.
Another proviso would have provided WDFW with $573,000 to begin a voluntary nontribal gillnet license buyback program for Columbia River, Willapa Bay and Grays Harbor commercial fishermen, but it too was vetoed.
"It is premature to move ahead with a buyback program. To be successful, any gill net fishery buyback needs to be developed in concert with license holders and the state of Oregon. I encourage the department to continue work with Oregon and commercial gill net license holders on developing a workable buyback program," Inslee stated.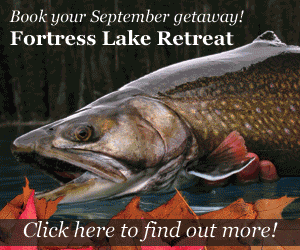 Other fish- and wildlife-related cuts include $800,000 to help people seeking hydraulic work permits; $400,000 to operate invasive species inspection stations and provide outreach to boaters; $300,000 for elk fencing and other wildlife conflict work in the Skagit Valley; and $95,000 in pass-through funding for research on native western pond turtle shell disease.
Two other provisos amounting to $375,000 for WDFW and other natural agencies to work on land stewardship and outdoor recreation were also vetoed.
Inslee's letter also includes a veto of lawmakers' $19.5 million reduction in WDFW's State Wildlife Account expenditure authority, meaning it won't occur, according to agency policy director Nate Pamplin.
The signed budget also appears to maintain the $27 million in General Fund support for the agency passed this year, "more … than ever before, which is a great recognition that broad-based funding support is appropriate for our conservation mission," WDFW Director Kelly Susewind said in an all-staff message sent out this evening.
Susewind also said that with the 2020 legislative session complete he expected to "receive additional spending direction from the Governor's Office of Financial Management" and said he wouldn't be surprised if Inslee calls a special session "to align the state budget with revenue and possibly" tap into state reserves.