Great Bend Ramp A No-go For Hood Canal Shrimpers
A boat ramp near the hook of Hood Canal won't be available for shellfishers taking part in Thursday's spot shrimp season opener, putting pressure on the few nearby launches.
WDFW reports that due to coronavirus concerns the Skokomish Tribe's Skokomish Park at Potlatch, also and formerly known as Saltwater Park, is closed until further notice.
The three-lane ramp there is maintained by Tacoma Power and owned by the tribe.
"Hood Canal recreational shrimp fishers will need to seek an alternative access site until further notice," a WDFW spokesman emailed late this afternoon.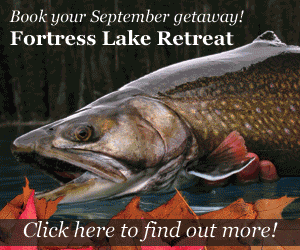 The closest nearby options are to the east, the ramp in the tiny town of Union and at Twanoh State Park, though neither are very large. Well to the north are WDFW, State Parks and county launches at Pleasant Harbor, Triton Cove and Salsbury Point.
Shrimping in Hood Canal, WDFW's Marine Area 12, is open from 9 a.m. to 1 p.m. on June 11, 15, 26 and 28, as well as July 15 and 28.
Daily limit is a maximum of 10 pounds of shrimp but a maximum of 80 spot prawns.
June 11 also marks the opener for spots in the Discovery Bay Shrimp District and Puget Sound's Marine Areas 8-1, 9, 10 and 11.