Home
HEADLINES
Washington Fishing, Hunting Closure Extended Till At Least May 4
Washington Fishing, Hunting Closure Extended Till At Least May 4
In what may go down as one of WDFW's most anticipated — and feared — announcements, the agency extended Washington's initial two-week fishing and hunting halt until at least May 4, effectively postponing the start of spring turkey, lowland lakes, halibut, lingcod and other fisheries, and resumption of Lower Columbia spring Chinook.
It's a staggering blow coming at what essentially is the kickoff of the season and agency license year — in the past WDFW has estimated 300,000 anglers turn out for late April's trout opener — but also as state officials try to stem the spread of COVID-19 and it follows Governor Inslee's order this afternoon that public and private K-12 schools not reopen their doors for the rest of this school year.
Reaction on our Facebook page to the news was largely negative.
"Major, major fail," said angler Ryley Fee. "if you have a boat and can fish safely in marine areas, you should be able to!"
"Seems to me the WDFW could have opened some portions wherein crowds are not so much a problem. I get it at piers, docks, and major boat launches and camp grounds, but other places like walk-ins lakes and stream bank fishing, really?" posted Ken James McLeod of the famed sporting family.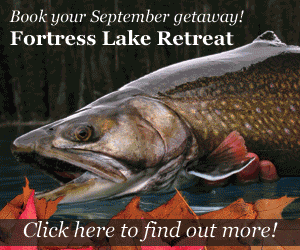 There were plenty of middle fingers, along with calls to "follow the money" and for refunds.
WDFW said that refunds for licenses and permits would be available if sportsmen requested them before their opening day; points can also be reinstated for those who drew a spring bear tag and whose season hasn't begun.
But also a few blue thumbs up: "Life just ain't fair is it? But if this is the worst thing to happen to anyone complaining here, you're blessed," posted Madonna Luers, a retired WDFW spokeswoman.
Washington was where the first case of coronavirus showed up in the United States and at least 338 people here have now died from it, with just under 8,000 confirmed cases statewide. Nationally, 10,700 have died and there are 363,000-plus positive tests, according to NBC.
For weeks state officials have been encouraging, then requiring social distancing, limiting the size of gatherings, closing K-12 classes, switching meetings to online, cancelling a razor clam dig, then camping on state lands.
Following the governor's "Stay Home, Stay Healthy" order, WDFW and other state natural resource agencies first closed their wildlife areas, water access sites, forests and parks for two weeks, then extended them through May 4 as well.
WDFW had promised an update sometime today on March 25's unprecedented pause on fishing, cancellation of the youth turkey weekend and the start of several Northeast Washington spring bear permit hunts, but it wasn't until after hours that it delivered the grim news to an audience obsessively clicking on its website and social media for details.
It did not post the word on Facebook, which would have required communications staffers to attempt to moderate intense reaction.
Instead, it tweeted out a link to a press release it sent out around 5:30 p.m.:
Fishing, shellfish harvesting, and some hunting postponed
WDFW acts to protect Washington communities from the spread of COVID-19

The Washington Department of Fish and Wildlife (WDFW) today announced that recreational fishing, shellfish harvesting and spring turkey and bear hunting seasons will be delayed in an effort to control the spread of COVID-19.

The decision follows a Friday announcement that all state land and boat ramp closures would extend to May 4, 2020 to coincide with Gov. Jay Inslee's extension of the Stay Home, Stay Healthy order.

WDFW expects most recreation activities to remain closed through the Stay Home, Stay Healthy order. The department will reevaluate specific hunting, fishing, shellfish harvesting, public land, and boat ramp closures as new information becomes available from public health officials.

"Local public health authorities have relayed to us with their concerns regarding the risk that hunting, fishing and recreational travel poses to their communities right now," said WDFW Director Kelly Susewind. "With the support of the Governor's office we're asking people to put their recreation plans on pause while we work together to get this situation under control."

Director Susewind noted that some individuals may be able to enjoy these activities without risky interactions, but many cannot. He asks everyone to be patient for the health of all Washingtonians.

These newly extended closures include all recreational fishing and shellfish harvesting, whether on public or private lands, and the spring bear hunts that would have started on April 1 as well as the April 4 and 5 youth turkey hunt. In addition, the department will postpone the spring bear and turkey season opening days, which were previously scheduled to open on April 15. The department made the closure decisions after consulting with local health departments.

While some recreational fishing opportunities exist year-round, the lowland lakes trout season opener, previously scheduled for April 25, is one of the most celebrated angling days of the year. The recreational halibut seasons scheduled to open on April 16 in Marine Areas 6-10 and Areas 1-5 on April 30 will be delayed. Recreational harvesting of spot shrimp in Marine Areas 5-7 and 12 will also be delayed. When fishing seasons do open, anglers should be prepared to practice proper social distancing and avoid the gatherings that characteristically define opening day for so many.

A number of April razor clam digs are cancelled, though the department will assess the ability for razor clamming and other shellfish seasons to resume in May. According to Larry Phillips, WDFW Coastal Region Director, "We had an excellent season planned, with a great number of days available for razor clam digging. If we are not able to reopen, clam diggers can still look forward to larger clams next year."

If the department is able to open spring bear and turkey seasons on May 4, spring bear hunters would still have until May 31 or June 15, depending on the location, to use their permits before the intended season closure dates for those hunts. Likewise, spring turkey hunters would have 28 days of hunting during the spring season, plus, most likely, a robust fall season.

Hunting application deadlines for the rest of the year have not changed, yet the deadline for sealing bobcat and river otter pelts that were harvested during the 2019-2020 season has been extended to July 20.

Refunds for licenses and permits, if initiated before opening day, are available. Hunters can also get their points reinstated for spring bear season if requested prior to the start of the season.

The department does not regulate shed antler hunting, yet wants to remind the public that this activity is not allowed on state lands while the closures are in place.

For the latest updates on WDFW's coronavirus response updates, visit wdfw.wa.gov/about/covid-19-updates.
The move contrasts with ODFW's and IDFG's approaches, which have been to keep fishing and hunting open, with caveats.
ODFW stopped posting trout release updates to discourage crowding at stocked lakes, and last Friday afternoon it sent out advice to anglers and hunters that continuing to offer seasons depended on sportsmen able to maintain social distancing.
It also put out a press release earlier today that, while primarily addressing aquatic invasive species check stations for watercraft, stated, "the state of Oregon is currently not recommending out-of-state residents visit the state for recreation due to the Governor's Stay Home, Save Lives order."
IDFG also suspended sales of some nonresident fishing licenses in accordance with that state's governor's self-isolation orders.
Other fish and wildlife agencies around the country are handling things differently, per the American Sportfishing Association's national tracker, with even hardest hit New York keeping fishing open but encouraging it be done locally.
Last week during a conference call last week with Washington outdoor reporters, WDFW Director Kelly Susewind said his immediate goal was acting for the greater good, to keep the virus from spreading to relatively lightly affected rural areas.
"We need to look at this at a community level. These aren't easy decisions or liked decisions. We spend our careers to provide opportunities. We'll be here when it's all over," hopefully "as quickly as possible," he told reporters..
Susewind said WDFW has been mulling a structure for how it might reopen fisheries at some future point. He suggested perhaps a county-of-residence option, but also said that the legality, equity and enforceability of that needed to be looked into.
Even so, between this and worries about how North of Falcon salmon season negotiations might turn out, this feels like a very dark hour for Washington fishing and hunting.
At the same time The Seattle Times is reporting this evening that the state's infection curve is "flattening" and that UW modeling suggests that deaths will peak today and begin to decline slowly, key steps towards eventually easing restrictions.