Videos Introduce Duwamish Salmon Fishing To Spanish-, Khmer-, Vietnamese-speaking Anglers
Hate on the lower Duwamish-Green River all you want – it's a Superfund site, it's an Unwild and Unscenic River™, its salmon quit biting in approximately 1914 BC – but it does provide a great entry point for Seattle's diverse angling community to get into the sport.
Late last September, I was proud to introduce my niece's boyfriend, who is from Guatemala, and his son to fishing the muddy DGR for coho.
Young Miguel had seen some fish jumping in the river and was interested in learning how to catch them.
The lad and his dad Alex gave it a go without success, and since it's known in my family that I fish (even catching one from time to time), I was enlisted to teach them how it's done.

There can be nothing more important than expanding our ranks in all directions, so I happily agreed to meet them the next weekend.
I arrived with a quiver of fish poles and an overloaded tackle bag, and Miguel and Alex brought their powerful interest in joining Northwest anglerdom by fishing for The Unicohorn.
(If only they'd made their interest known to me a few weeks earlier, we could have had some ridiculous fun on pinks, but by that time it was nothing but silvers; in a unique local adaptation, the species has evolved to not open its mouth upon return to freshwater, at least in my experience.)
As I began my lesson Miguel turned to me and said "I like fishing," and he gave a good go of it but, alas, nothing bit for us that day.

Still, afterwards I was happy to lend him my fishing rod, and I set he and his dad up with a mess of lures to try on their own.
If I recall correctly, that day I also gave a brief discussion about which fish in the DGR are safe to eat – ocean-going species like coho, Chinook and steelhead, among others – and which are most definitely not: resident fish and shellfish.
That's a question I've faced many times over the years from quizzical fellow staffers at my office, which is situated along the river's banks.
And it is one that is now being addressed by the University of Washington, which is working to "get this critical message to the fishers — especially members of the Cambodian, Latino and Vietnamese communities — who fish that stretch of river."
How? YouTube, of course.
The video series in each language also provides advice on getting licensed, best tackle, fishing how-tos, filleting and recipes.
For more, read on:
THE FOLLOWING IS A PRESS RELEASE FROM THE UNIVERSITY OF WASHINGTON
It could take another generation before resident fish in the heavily polluted Lower Duwamish Waterway in Seattle will be safe to eat. Yet many fishers from a wide range of cultural backgrounds continue to fish the 5-mile stretch of river for fun, cultural connections and food even as cleanup of this designated Superfund site continues.
The Duwamish was listed on the Environmental Protection Agency's National Priority (or "Superfund") List of sites that require cleanup in 2001. Since that time, federal, state and local agencies and community organizations have been developing strategies to clean up the toxic legacy of a century of industrial activity along the river.
The University of Washington Superfund Research Program has partnered with agencies and community groups focused on the cleanup for over a decade. Most recently, the program has been assisting in efforts to educate local communities about the safety of eating fish from the river.
"The focus of our program is to help reach communities that continue to fish the river," said Tom Burbacher, the director of community engagement for the UW program and a professor of environmental and occupational health sciences. "As part of this effort we encourage people fishing in the Duwamish to eat only the salmon, within recommended amounts, and not the resident fish taken from the waterway."
The consumption guidelines were established by the Washington Department of Health.
But the question quickly became how to get this critical message to the fishers — especially members of the Cambodian, Latino and Vietnamese communities — who fish that stretch of river?
Online videos! That was the advice from members of those communities who participated in a city-funded program and now serve as Community Health Advocates for Public Health–Seattle & King County. Taking that advice, the agencies partnered with UW and the community members to create nine videos to introduce salmon fishing, the regulations involved, what fishing gear is needed, how much salmon is safe to eat and how to prepare salmon and cook various dishes using salmon.
"These videos will help us reach more of our Duwamish Valley fishermen through digital technology — they are well edited, easy to listen to, and quite striking," said Edwin Hernandez Reto, a former community health advocate who is now running his own fisher education program and plans to use the videos in his outreach work.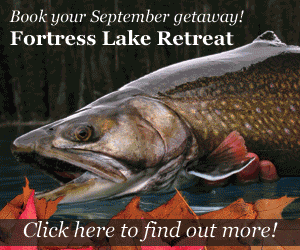 "Community organizations have been advocating for effective health communication about fishing in the Duwamish River for nearly 20 years," said BJ Cummings, community engagement manager for Superfund Research Program. "We're very grateful to our partners for helping the community achieve this key tool to inform and empower the river's multilingual fishing families."
Versions of all nine videos will be dubbed into Spanish, Vietnamese and Khmer. They are available to watch on the Washington Department of Fish and Wildlife website. The nine titles are:
Healthy Fishing in the Duwamish: Let's Catch Salmon
Step One: Obtaining Your Fishing License
Choosing Your Fishing Gear
Things to do when Planning your Fishing Trip
How to Fish: Intro at the Duwamish River
Filleting Salmon
Blackened Salmon Caesar
Grilled Salmon Tacos with Mango Salsa
Salmon Ceviche
You can watch the videos through the UW Superfund Research Program site — Healthy Fishing on the Duwamish: Let's Catch Salmon!
"People go fishing, or just go near a river because it helps remind them of home," says Emma Maceda-Maria, a community health advocate and a narrator in several of the videos. "The resident fish, since they are constantly eating the sediments, are the ones that collect the most chemicals. If you're fishing in the Duwamish River, we only suggest that you eat salmon since it's a transitory fish. It only spends a small amount of time in the Duwamish River. Resident fish live here all their life, so you want to avoid them."
For more information about fishing the Lower Duwamish Waterway, check out Public Health– Seattle & King County's "Fishing for safe seafood to eat" and the UW Superfund Research Program's "Fish consumption" webpages.
Support for the Superfund Research Program, part of the UW School of Public Health's Department of Environmental & Occupational Health Sciences, comes from the National Institute of Environmental Health Sciences.