University Details Idaho Steelhead Research
THE FOLLOWING IS A UNIVERSITY OF IDAHO STORY BY RALPH BARTHOLDT
University of Idaho researchers are helping anglers and state fishery managers learn more about steelhead to better manage a renowned fishery that has had its ups and downs.
Steelhead are rainbow trout native to the Pacific Northwest that hatch in small tributaries of many Idaho rivers. They annually migrate more than 600 miles from Idaho's freshwater interior to the Pacific Ocean.
Once in saltwater, steelhead can travel thousands of miles and grow to tremendous size before returning a year or two later to the Idaho stream of their birth.
Intrigued by the sea-run fish and its fighting ability, anglers travel to central Idaho from around the globe adding more than $8 million to local economies during the fishing season.

"It's an iconic fish, especially in Idaho," said fishery biologist Michael Quist. "People come from all over the world to catch these fish, particularly in the Clearwater River."
Quist, a professor of fisheries management at the University of Idaho, and Assistant Leader of the Idaho Cooperative Fish and Wildlife Research Unit, has been studying steelhead for several years. His research primarily in the Snake and Clearwater rivers has become increasingly important as scientists throughout the West have watched the number of steelhead returning to Idaho fluctuate, sometimes dramatically.
Because wild steelhead are protected as threatened under the Endangered Species Act (if caught, wild steelhead must be released), and anglers are only allowed to keep hatchery fish identified by a clipped adipose fin, Quist and his team are studying the effect of the catch and release fishery on steelhead populations.
The data collected will help Idaho better manage wild fish by prescribing protection measures, while allowing anglers to target hatchery steelhead.
Quist's studies are a partnership between the U of I and the Idaho Department of Fish and Game, whose commission sets fishing regulations.
"It's hard to emphasize how collaborative this is," Quist said. "We are helping them make decisions in real time using our data."
To learn about steelhead movements and survival rates, biologists capture steelhead returning from the ocean as they cross Lower Granite Dam on their way to Idaho.
The fish get two tags, one visible and used by anglers to report the fish if it is caught, and the other is a tiny radio tag called a PIT (passive integrated transponder) tag. PIT tags are implanted in fish and can be detected by sensors placed at the mouths of spawning streams. They help researchers estimate how many fish reach their spawning grounds.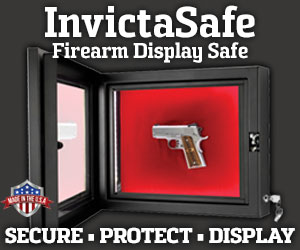 One of the concerns is that wild steelhead, once caught and released, may not fare as well as fish that have not been caught.
So far, the concern has been dispelled.
"There is no indication, at least based on the data collected so far that there is a major difference between fish that are caught, and not caught in terms of survival," Quist said.
The two-year study which wraps up this spring, will give biologists, anglers and lawmakers another layer of data to manage Idaho's fabled steelhead fishery.
"Anything we can do to provide the best available information to Idaho Fish and Game and other managers is what we need to do," Quist said.