Home
HEADLINES
HEADLINES
Status Quo Recommended For Late NE WA Whitetail Hunt After APR, S …
Status Quo Recommended For Late NE WA Whitetail Hunt After APR, S …
WDFW hunting managers are no longer recommending to shorten the late whitetail rifle hunt in the state's northeastern corner as 2021-23 big and small game season proposals head to the Fish and Wildlife Commission for a briefing and public comment Friday.
The citizen panel can still go their own way – even adopt antler restrictions like some hunters are pushing for – but if they approve agency staffers' position at their meeting early next month, the regulations would be the same as the past three years there rather than a set Nov. 11-19 season that would chop as many as five and six days of hunting opportunity in two of three coming falls.
"Based on the comments we received and the survey results from the survey we did in collaboration with WSU last summer, we will be presenting a recommended adjustment to maintain status quo," said Brock Hoenes, WDFW Ungulate Section manager on Thursday.
How to manage the harvest of whitetail bucks in one of the state's best hunting regions might be the hot-button issue in this three-year rules package, but it also includes proposals to:
They represent a mix of tweaks aimed at rebuilding, protecting or reducing wildlife populations, requests from the hunting community, along with minor adjustments.
As for Northeast Washington whitetails, that status-quo recommendation comes after managers took a deep dive into the world of antler point restrictions, or APR.
The Northeast Washington Wildlife Group had requested requiring the bulk of hunters only be allowed to take four-point-or-better whitetails – regs similar to those that the Fish and Wildlife Commission instated during the 2012-14 seasons in two units with local backing and a local on the panel – in a bid to halt declining hunter harvest and numbers and angst over the number of larger bucks on the landscape.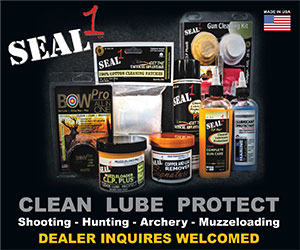 From their perspective, 2014's "large increase" in GMUs 117 (49 Degrees North) and 121 (Huckleberry) buck harvest and relatively high hunter success rates "proves that APR works. The rest of [WDFW's] District 1, with no APR, saw a decrease in harvest from the year before."
A WDFW analysis found that it was difficult to evaluate the biological effects of the rule but it "undoubtedly" did boost the percentage of older bucks harvested, though deer numbers also increased in nearby unrestricted units (and harvest skyrocketed in all of them in 2015) and it cost a one-third decline in hunters in those units without a subsequent rise in nearby ones, "suggesting hunters chose to stop hunting in NE Washington alltogether (sic)." Salmon and steelhead anglers might be flighty with their license buys based on run forecasts, but hunters tend to turn out year after year.
While the 13,110 hunters who responded to an APR survey from WSU last summer did express dissatisfaction with opportunities to take mature whitetails, they were also opposed to a four-point rule, according to WDFW.
In January, hunting managers took a range of more to less restrictive antler options to the Fish and Wildlife Commission's Wildlife Committee for review and after members demurred to consider them further, they floated a set Nov. 11-19 season as another way to manage buck harvest. That drew strong opposition in the form of 45 public comments against and just three in favor, which followed on 93 percent disapproval in that WSU study.
The way the late whitetail hunt is currently structured is that it always opens on the Saturday in November that ensures the season includes two full weekends before hunting hours wrap up on the 19th.
For 2021, 2022 and 2023, WDFW is proposing Nov. 6-19, Nov. 5-19 and Nov. 11-19 seasons, respectively. The opener dates change because the calendar changes year to year.
An NWWG press release terms WDFW's public comment and development of 2021-23 hunting season proposals "a sham and nothing but a waste of time and money and only done so it appears to the general uninformed public, commissioners and politicians that WDFW are allowing the public to contribute to the rule making process."
Maybe, but the survey and range of options that hunting managers took to the Wildlife Committee for review and further outreach suggest otherwise. Northeast Washington whitetail hunters can always restrict their harvest on their own if they wish too, what's known as VAPR.
For more on this and other proposals, see Eli Francovich's story in the Spokane Spokesman-Review.