Retired INWC Chief Clifford Inducted Into Hunters Heritage Council's Hall Of Fame
The accolades for recently retired Inland Northwest Wildlife Council executive director Wanda Clifford continue to pour in.
On Monday Clifford was inducted into the Hunters Heritage Council's prestigious Hall of Fame, the Washington-based pro-hunting umbrella organization's highest honor. She is its third female member and this year's only inductee.
"As president of the Hunters Heritage Council, I appreciate her dedication and support to our organization," noted Mark Pidgeon. "She was an invaluable asset to HHC and she will be dearly missed. Wildlife will be worse off without her activism and devotion to the cause of conservation, wildlife management, and proper season setting.  She was also a champion in the hunting community. We all wish her the best in her future endeavors."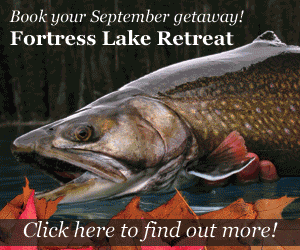 Clifford, who served as HHC's treasurer, was with INWC for over three decades, retiring March 20 after heading up one of the Northwest's most venerable sportsmen's clubs for the past 13 years and expanding the largest annual outdoor show between the Rockies and the Cascades, the Big Horn Adventure Show.
Marie Neumiller, a local taxidermist and Safari Club member, has taken the reins from her. Both women were featured in a recent Spokane Spokesman-Review article by Eli Francovich.
HHC's Hall of Fame is an honor above the organization's "Legislator of the Year" award and is meant to recognize those "who have gone above and beyond to work for hunters' rights for more than a year, more than a session, but for a career or a lifetime," according to Pidgeon.
Created in 2015, other members include Brian Blake, Jim Buck, Jeff Christensen, Jim Hargrove, Brian Hatfield, Joel Kretz, Ed Owens, Kirk Pearson, Tom Perry, Mark Schoesler, Tim Sheldon, Shelly Short, Dean Takko and Bobbie and Mike Thorniley.
"All these individuals have been the ultimate champions of the hunting community. Every hunter owes a debt of gratitude to these fine individuals," states Pidgeon.
Correction, 3:19 p.m., April 2, 2020: Wanda Clifford is the third female member inducted into the Hunters Heritage Council's Hall of Fame, not the second as originally mistakenly stated. The other two women are Bobbie Thorniley and Shelly Short.