East Straits Spot Shrimp Limit Increased
THE FOLLOWING IS A PRESS RELEASE FROM THE WASHINGTON DEPARTMENT OF FISH AND WILDLIFE
Recreational shrimp fishers will get an opportunity to take home more spot shrimp from Marine Area 6 (excluding the Discovery Bay Shrimp District) beginning June 18, the Washington Department of Fish and Wildlife (WDFW) announced today.
Starting on Thursday, June 18, the daily limit for Marine Area 6, East Juan de Fuca Strait (excluding the Discovery Bay Shrimp District), will be increased from the current 80 spot shrimp per person to 120 spot shrimp per person until further notice. Marine Area 6 has been open for 14 days of recreational harvest, and WDFW is seeking to enhance harvest opportunity as the fishery shifts to a weekly Thursday-Sunday season beginning on June 18.
"With the late start to the season due to the challenges presented by the COVID-19 pandemic, we're pleased to have other tools at our disposal to support quality harvest opportunities. An increased daily limit makes those wonderful days on the water even more worthwhile," said Larry Phillips, WDFW coastal region director.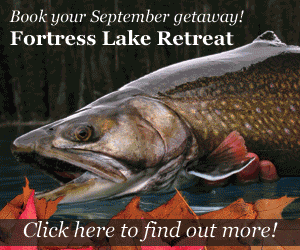 Marine Area 6 – excluding the Discovery Bay Shrimp District – is the only region with an increased daily limit. The daily spot shrimp limit remains 80 shrimp per person per day in all other marine areas open for spot shrimp fishing. There are many fishing dates still on the calendar in a number of Puget Sound Marine Areas and WDFW encourages harvesters to check the WDFW recreational shrimp website for specifics.
WDFW reminds harvesters that some access sites may remain closed and that it is important to check access site status and plan ahead. WDFW has posted relevant information by Marine Area on the WDFW recreational shrimp website.
WDFW is asking for cooperation from shrimp fishers. "Patience and courtesy will be needed at boat ramps and launches," said Don Velasquez, WDFW shellfish biologist. "Shrimp fishers should allow extra time for launching their boats to adhere to health authorities' advice for physical distancing."
Parking and staffing at some access sites may be more limited than usual.
"We have found that most everyone is considerate of others when parking, launching and trailering their boats," said Velasquez. "We look forward to more of the same as people head out to fish for shrimp in the coming weeks."
WDFW will continue to monitor catch in all marine areas that opened to spot shrimp fishing throughout the season. Additional dates and times may be announced if enough quota remains after the initial fishing days already announced. Harvest of non-spot shrimp species (dock, coonstripe, and pink shrimp only) is open in some marine areas, while additional seasons for non-spot shrimp species in other areas will begin later this year and will be announced separately.

More information on the seasons and rules for spot and other shrimp are available online at https: //wdfw.wa.gov/fishing/shellfish/shrimp/ and on the WDFW shellfish hotline at 1-866-880-5431.
Anglers parking at WDFW water-access sites are required to display on their vehicle a Discover Pass or the WDFW Vehicle Access Pass that is provided free with annual fishing license purchases. The passes are transferable between two vehicles. Anglers who use Washington State Parks or Department of Natural Resource areas need a Discover Pass. Information on the pass can be found at http: //discoverpass.wa.gov.