Better Late Than Never: Pikeminnow Reward Fishery Begins With Increased Catches, Participation
Northern pikeminnow catches and participation were up over last year as the 2020 sport reward fishery finally got rolling last week, 10 days later than usual due to coronavirus.
"Anglers have been patient and very understanding as we have implemented physical distancing and used PPE to protect employee and public safety," reported program manager Eric Winther this morning.
Except for the Cascade Locks boat ramp, all stations on the Columbia and Snake are open, though the one at the M. James Gleason launch by Portland International Airport will be closed tomorrow, May 20, for an emergency response drill.
The first week of fishing, which began May 11 and ran through Sunday the 17th, saw a catch of 6,617 pikeminnows by 1,495 registered anglers.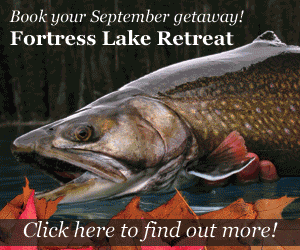 Both figures are higher than last May's first and second weeks – and participation actually topped all weeks in 2019.
Unemployment has swelled across the region and country with the Covid-19 pandemic tearing into the economy and killing nearly 90,000 people as of yesterday, according to the CDC.
Fishing as well as hunting in Washington and on the Columbia was closed until May 4 to help slow the spread of the virus.
This is the 30th year the program has been around and it pays registered anglers from $5 to $8 for each 9-plus-inch pikeminnow they bring to catch stations everywhere from Cathlamet to Clarkston, with specially tagged ones worth $500.
The aim is to reduce the numbers of this native species that has become a more effective predator of outmigrating salmon and steelhead smolts in the hydropower reservoirs of the Columbia and Snake.
While the first two weeks of 2018's season did higher catches and effort than 2020's first, fishing this year got off to its best start in the eastern Columbia Gorge pools.
"River conditions and weather were decent the first part of the week and we saw best catches at The Dalles, and Columbia Point stations with Umatilla surprisingly not far behind," Winther said.
A total of 1,661 pikeminnow were checked in at The Dalles, 1,439 at Columbia Point, 928 at Umatilla.
There "also were good first-week catches at Washougal, Ridgefield and last year's top station in Cathlamet," he said. They saw from 427 to 530 fish checked.


Best catch per unit effort was at Columbia Point, with 8.7 pikeminnow per angler, followed by Umatilla at 8.1 and Ridgefield at 5.5.
Anglers incidentally caught 590 smallmouth bass, 227 various catfishes, 106 walleye and 76 yellow perch.
"Weather deteriorated later in the week and angler catches slowed too, but water temperature has been in the mid- to upper 50s, so fishing will only get better as we move toward the spawn later in June," Winther forecasts.
The program runs through Sept. 30.
Last year's top angler earned $53,107 with a catch of 6,482.