After 1-week Prep Delay, Central Coast All-depth Halibut A Go May 21
THE FOLLOWING IS A PRESS RELEASE FROM THE OREGON DEPARTMENT OF FISH AND WILDLIFE
The spring all-depth Pacific halibut sportfishing season in Oregon's Central Coast Subarea (which includes ports from Port Orford to Garibaldi) will open May 21.
Once the season begins, it will be open on dates scheduled based on public input earlier this year: May 21-23, May 28-31, June 11-13, June 18-20, and July 9-11. Additional all-depth fishing days may be opened later in the spring or summer if quota remains.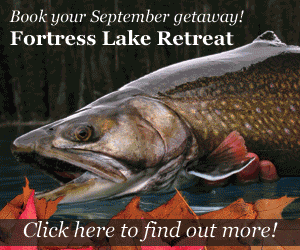 ODFW is delaying the opener by one week (from May 14 to May 21) to allow more time for ports, charters and other facilities to prepare for reopening, and to ensure fair and equitable access to halibut across the entire Central Coast Subarea. ODFW has been working with local governments and ports to address COVID-19 concerns related to the all-depth halibut opener.
Many coastal communities remain concerned about a large influx of visitors while COVID-19 restrictions are still in effect. Anglers are asked to be mindful of the Governor's Executive Order as well as coastal community concerns and:
Stay home if you are sick.
Check for access before you go. Even if fishing is open, the boat ramp or park where you want to go might be closed. ODFW does not control access to land or facilities it doesn't manage, so check with the land manager or facility owner where you want to go about what's open before you leave home.
Stick close to home. Don't travel far to hunt or fish. Most places remain closed to overnight camping/lodging.
Be prepared. Restrooms and other facilities may be more limited. Bring your own soap, water, hand sanitizer, toilet paper, food, etc. Buy your license online before you go.
Avoid crowds. Go someplace else if your destination looks crowded.
Practice social distancing. Keep six feet between you and anyone who doesn't live in your immediate household, including while on a boat or at a fish cleaning station.
Wash your hands often. Keep up on personal hygiene and bring your own water, soap, and hand sanitizer with you.
Pack out what you pack in. Take any garbage with you, including disposable gloves and masks.
Other halibut fishing opportunities:
Columbia River all-depth and nearshore: The opening of these seasons is postponed pending further consultation between ODFW and the Washington Department of Fish and Wildlife (WDFW). ODFW and WDFW manage this shared subarea in close coordination. ODFW will announce new opening dates after a decision is made.

Central Coast nearshore: Opened May 1 as planned. Unlike the Central Coast all-depth season, the nearshore season normally does not attract a large number of halibut anglers in a short period of time, particularly in the early part of the season.
Southern Oregon Subarea: Opened May 1 as planned. Most boat ramps and access points are open in this area which stretches from Humbug Mountain to the Oregon-California border, and the halibut fishery here typically sees lower participation spread out over time.
For more about halibut fishing, including a map of Oregon's recreational seasons, please visit https://myodfw.com/pacific-halibut-sport-regulations