Young Yakima Elk Confirmed To Have Hoof Disease; First Known Case …
THE FOLLOWING IS A WASHINGTON DEPARTMENT OF FISH AND WILDLIFE PRESS RELEASE
The Washington Department of Fish and Wildlife (WDFW) announced today that test results from samples taken from a juvenile elk in the Yakima herd confirmed the presence of elk hoof disease, known scientifically as treponeme-associated hoof disease (TAHD).
The disease can cause hoof deformities leading to hooves sloughing off and even death. This is the first confirmed case of the disease in the Yakima herd.
"For many years, we've been surveying for hoof disease in the Yakima area, but we have never had a case of a limping or lame elk associated with hoof disease," said Kyle Garrison, WDFW ungulate specialist. "The case, confirmed by Washington State University, was an early grade lesion and probably wouldn't have affected the animal's gait initially."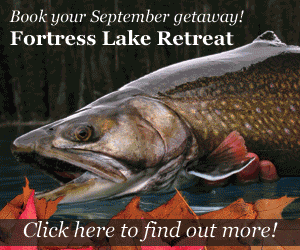 The infected elk was discovered as WDFW and WSU College of Veterinary Medicine staff captured elk from central Washington feeding sites to support WSU's elk hoof disease research facility.
First documented in the early 2000s, hoof disease has since been found in 17 Washington counties, primarily west of the Cascades, affecting eight of Washington's 10 elk herds. California, Idaho, and Oregon have also reported cases of the disease. In 2019, WDFW confirmed the disease in Walla Walla County – the eastern-most detection in Washington state.

Throughout western Washington, about 12% of successful hunters reported abnormal hooves on their harvest, which serves as a measure of prevalence. However, in eastern Washington – where the disease has been confirmed in the Blue Mountains and recently the Yakima elk herd – less than 1% of hunters report hoof abnormalities.
Scientists suspect several factors contribute to elk hoof disease development, including wet or moist environmental conditions and an elk's individual condition. Outside of southwest Washington prevalence has remained very low.
"We're going to increase our surveillance, continue our cooperation with WSU's College of Veterinary Medicine, and we're also asking eastern Washington hunters and recreationists to keep an eye out for limping elk or elk with hoof deformities," said Garrison.
There is currently no vaccine to prevent TAHD, nor are there any proven options for treating it in the field. There is no evidence that the disease affects humans.
State wildlife managers are asking hunters and other members to report any observations of limping elk or elk with abnormal hooves via WDFW's online reporting tool.

Outdoor PR Firm Offers Small Fishing, Hunting Biz Free Marketing, …
THE FOLLOWING IS A PRESS RELEASE FROM BLUE HERON COMMUNICATIONS
Blue Heron Communications announces a special program to assist outdoor marketing communicators to get through the challenges and business impacts of the COVID-19 pandemic. The Heron Helps program includes free professional services ranging from general marketing advice and consulting to news release preparation, writing and distribution. The services will be offered on a first-come-first-served basis with no strings attached, no agreement to sign, no commitments in an effort to help when our friends and valued partners need it the most.
After several weeks of visiting with their clients, industry managers, network of media and retailers nationwide, the outdoor public relations and marketing services agency knew they had to take action.
"We have seen a lot of crisis in our 32 years of representing hundreds of outdoor brands, but none have had this deep and broad of an impact in all sectors. We are hurting too. We are blessed to be strong and still on the job," said Blue Heron Communications Managing General Partner Daren Cole. "In these unprecedented and unpredictable times, giving of our time and experience seemed a perfect solution for struggling companies."
The Heron Helps program is designed to prioritize startups less than two years old and businesses earning less than $1MM per year who are experiencing economic hardship due to Covid-19, especially those who are experiencing loss of employees and marketing budget. All companies with an audience in the hunting, fishing, boating, shooting, camping and general outdoor segments are invited to reach out and ask for help.
"As marketers we are often caught being reactionary. When the fear of huge economic toll to companies is genuine, a collective reaction is to cut spending to reduce burden on operating expenses," said Cole. "In times of market instability going quiet is not a good option. Even when advertising is cut, staff is reduced and ties are severed with external vendors you should still endeavor to maintain your voice. We are confident the team at Blue Heron Communications along with our network and influences will help until predictability returns. The need to share outdoor news is more important than ever."
The Blue Heron Communications #HeronHelps program offers marketers a valued resource to voice messages about products, programs and brand stories appropriate for the moment with the goal of sustaining companies until a normal marketplace returns. While consumers currently wait to safely get back to work, companies that continue to share and deliver positive brand messaging will be the most successful when the economy slowly reopens and returns.
Jordan Egli, Blue Heron Communications Director of Digital Marketing, says "community and empathy are important. So is utility. If your product or service is needed right now you certainly need to be telling where you can get it. Social media channels are a great way engage your audiences even when all other planned campaigns have been abandoned." If your company is in need of assistance or unsure of what is appropriate, turn to the Blue Heron Communications Heron Helps program for help with essential marketing services. Companies interested in the Heron Helps program can let us know about their individual situation by going towww.blueheroncomm.com/heronhelps or by sending an email to info@blueheroncomm.com.
Wardens Looking For Who Killed Pregnant Elk, Deer Northeast of Sp …
Washington and Idaho game wardens are partnering to figure out who shot and wasted an elk and a whitetail north of Spokane late last week.
WDFW Captain Dan Rahn called it an "egregious crime," because not only were the two animals illegally spotlighted and the meat left to waste, but there were "a total of four animals killed."
The cow and doe were both in late stages of pregnancy, according to WDFW.
The animals were shot in a field 3 miles west of the town of Blanchard, Idaho, which is near the state line between Coeur d'Alene and Newport/Oldtown, somewhere between 10 p.m. and 2 a.m. the evening of April 17, according to WDFW.
"The hindquarters of the elk were removed, but later dumped off Blanchard Cutoff Road, east of Highway 41 in Idaho," WDFW reported.
Anyone with info is asked to report via (877) 933-9847, reportpoaching@dfw.wa.gov, 847411 (text) or https://wdfw.wa.gov/about/enforcement/report.
Hunters, Others Help Boost Reward To $10,000 For Info On Poached …
THE FOLLOWING IS A PRESS RELEASE FROM THE OREGON DEPARTMENT OF FISH AND WILDLIFE
Oregonians have come together to raise additional funds to bring the total reward to $10,000 for information leading to charges involving a bighorn ram that was shot illegally Jan. 26 on the Wenaha Wildlife Area in northeast Oregon.
The Oregon Hunters Association (OHA), Oregon Wildlife Foundation (OWF), and the Oregon Chapter of the Foundation for North American Wild Sheep (OR FNAWS) chipped in to raise the reward from $1,000 to $10,000 or five hunter preference points. The original $1,000 is from the OHA Turn In Poachers (TIP) rewards program, funded through fines and restitutions from illegal fishing and wildlife convictions.
Field biologists discovered the crime after they received transmissions that the bighorn ram's radio collar had stopped moving, which is an indicator of death. They found the radio collar and one severed, tagged ear on the ground near an access road to a feeding station. Evidence indicates the ram was shot. Blood and hair were found beneath the collar.
"Collaborative efforts like this send a strong message that Oregonians feel protective of our fish and wildlife," said ODFW Director Curt Melcher, "This is a place where we find common ground in our values and beliefs."
OHA received support and encouragement from chapter branches across the state. The Union-Wallowa, Blue Mountain, Rogue Valley, Josephine County, Umpqua, Bend, Yamhill County and Tualatin Valley chapters each contributed $500 for a total of $4,000. OHA (oregonhunters.org) is a 10,000-member non-profit founded in 1983 that has invested more than $100,000 in Oregon's bighorn sheep program, funding transplants, water sources and disease control. OHA's mission statement is protecting Oregon's wildlife, habitat and hunting heritage.
Oregon Wildlife Foundation contributed $2,500 to the reward. Collaborators are pleased to come together to stop poaching, according to Tim Greseth, Executive Director of OWF. The non-profit is dedicated to fish and wildlife conservation involving obstacles such as habitat loss, illegal hunting and collisions with vehicles.
"These problems can be solved when organizations work together," Greseth said. "Oregon Wildlife Foundation is proud to join organizations like Oregon Hunters Association and Portland Audubon in the fight against wildlife crimes in Oregon. The Foundation is committed to doing that."
The Oregon chapter of FNAWS also contributed $2,500. Oregon FNAWS was founded in 1998 to enhance the population, health and vitality of indigenous wild sheep in Oregon and around the United States. They fund and support education and research for wild sheep and mountain goats, and transplant animals from regions where they are plentiful to regions in which they have become depleted. They rely on a multitude of partners and agencies to accomplish their goals.
"No one agency or organization has the resources to do everything on their own," said Kevin Martin, the chapter President, as he listed organizations that help put wild sheep and goats back on the mountains in Oregon.
"We've worked with agencies and wild sheep chapters and foundations from across the western US and Canada, including British Columbia, Alberta, Idaho, Washington, Utah, Oregon, and Montana; and also the US Forest Service, Bureau of Land Management (BLM), Oregon Department of Fish and Wildlife (ODFW), Tribes, other conservation organizations, private corporations and funders, Oregon State Police, everyone who wants to," he said. "We are pleased to participate with these partners."
Martin's voice takes on a steely tone when considering poachers.
"When they take an animal, they steal from the people of Oregon," he said, "And from everyone who contributed to the animals being there."
Oregon State Police Fish and Wildlife Captain Casey Thomas agrees.
"Poachers take away opportunities from everyone else out there following the rules," Thomas said, "I'm very appreciative of all the different organizations coming together to increase the reward amount, which will hopefully generate a good tip or information that leads us to those responsible for killing this bighorn."
To provide information on this case or any poaching, call the Turn In Poachers (TIP) line by dialing *OSP or 800-452-7888.
The Stop Poaching Campaign educates the public on how to recognize and report poaching. This campaign is a collaboration among hunters, conservationists, land owners and recreationists. Our goal is to increase reporting of wildlife crimes through the TIP Line, increase detection by increasing the number of OSP Fish and Wildlife Troopers and increase prosecution. This campaign helps to protect and enhance Oregon's fish and wildlife and their habitat for the enjoyment of present and future generations. Contact campaign coordinator Yvonne Shaw for more information. Yvonne.l.Shaw@state.or.us.